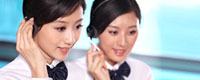 Name: Jof King
Tel: 1301 8877 531
Fax: 85287691
E-mail: jofking123@vip.163.com
E-mail: 272487332@qq.com
Add: No. 1622, Chouzhou North Road, Yiwu City, Zhejiang Province,China zip:322000
Skype: jofking123
MSN: jofking123@hotmail.com
QQ: 272487332




Take Part In The 18th China Yiwu International Commodities Fair
Our company ZHEJIANG LUCAMINO INDUSTRY CO.,LTD was taken part in the 18th China Yiwu International Commodities Fair from Oct. 21st-25th, and we showed our inflatable products, they were popular to clients from China and aborad.
Here is the brief introduction of Yiwu International Commodities Fair:
Held from Oct. 21st to Oct. 25th annually in Yiwu since 1995, Yiwu Fair has become a green channel for businessmen to grab market shares home and abroad…China Yiwu International Commodities Fair: The Third Largest Export-oriented Commodities Fair in China, China Yiwu International Commodities Fair (Yiwu Fair) has been held for 17 successive years since 1995. It is authorized to be a commodities' internationalized fair by the State Council. The event has been jointly hosted by the Ministry of Commerce, the People's Government of Zhejiang Province and other relevant authorities. The Yiwu Fair in the name of "face to the world, serve the whole nation", as highly internationalized and informative event with excellent services and security, has become one of the largest, most influential and most productive commodities fair in China. It has become the third largest exhibition sponsored by the Chinese Ministry of Commerce, and was honored as "Best Management Fairs in China", "Best Outcome Exhibition", "Top Ten Exhibitions in China", "Best Fair sponsored by the Gorvernment" and "Most Influential Brand Fairs".